ABOUT PHYLLIS BUSH-BUTLER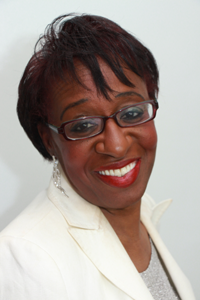 Phyllis Bush-Butler is an experienced music teacher, music therapist and teaching artist. She is also the founder and owner of Sweet Melody Music Studio located in Coram, NY.
She is married to Robert Butler and together have raised four children. They are currently Foster-grandparents to three young girls. She is retired from Long Island Developmental Disabilities Center and is now available to work as a Substitute Teacher. She has a strong connection with people and music.
Music has always been a big part of her life.
She started playing piano as a young child and taught herself to play and to read music. Her parents saw her talent and began giving her piano and violin lessons. After high school, she attended CW Post College and studied violin and piano.She began her curriculum with the goal of becoming a Music Teacher, but then heard about the field of Music Therapy. Music Therapy resonated with her beliefs and passions of loving music and people so she changed her major to Music Therapy.
After completing her undergraduate studies, she attended New York University and received a Masters of Arts Degree in Music Therapy. She began working with the developmentally disabled using music therapy techniques. She became a Music Therapy Consultant for Maryhaven Center of Hope through the Amy Fund and developed a successful music therapy program with children with special needs. The students greatly benefited from playing and making music. Through the support of the agencies administrators and parents group, the program was a big success.
In 2006, with the support of her husband, family and friends, Phyllis opened Sweet Melody Music Studio. She teaches music to children as young as 4 years old and adults of all ages. Her student population includes elementary school age children, high school students, children and adults with special needs and retirees who have a passion for music.
In 2015, Ms. Bush-Butler developed a music program in conjunction with the Bridgehampton Child and Recreational Center in Bridgehampton. She taught piano to over thirty school-age children who performed a successful Christmas concert and Black History musical program. In 2016, she formed a music program teaching piano to children and adults. She holds weekly group lessons at the Faith Baptist Church of Coram. This is a progressive eight-week program that offers students the opportunity to learn piano and perform before an audience after the course is over.
Ms. Bush-Butler currently is an Organist at the Faith Baptist Church Music Ministry and directs the Male Chorus and the Mass Choir. Under her leadership the Mass Choir has performed with the Youth Ensemble and in Sweet Melody Music Program appearances performing works such as the Handel Hallelujah Chorus and various other musical pieces. The choirs have performed at the Mill Pond Country Club, the Dickens Festival and at local community Nursing Homes.
Ms. Bush-Butler is an active business member of SCEMA and attends many of the music workshops to enhance her musical skills. She is involved in the New York State School Music Association, (NYSSMA) Festival. a professional organization that evaluates student musicians in New York state from elementary school to high school. She has accompanied and adjudicated for the NYSSMA Spring Music Festival. She prepares students with their scales, their selected solo's and sight-reading.
Ms.Bush-Butler teaches piano, violin, viola, cello and voice. She emphasizes the concepts and fundamentals needed to perform. She uses traditional teaching methods in instrument hold/posture, bow hand and left hand position. She provides technical instruction in different genres, working the bass line, pedal techniques and Gospel playing styles.
Ms Bush-Butlers music therapy programs offer goal oriented music therapy activities that increase eye-hand coordination and motor skills, increase self awareness and social interaction. They are designed to reinforce academic objectives in literacy, math and educational goals to meet IEP standards based on Individualized Music Therapy Assessement Profile (IMTAP) results.
As a music artist she offers services that include incorporating speech, movement, song playing and ORFF instruments to children in elementary school, She teaches young students rhythm, melody and harmony through fun musical activities, imagination play and storytelling through music.
Ms. Bush-Butler also trains students to becoming church musicians. She believes music is her life-calling. It is a ministry that has reached the unreachable, taught and opened the world to others. It has brought a sense of accomplishment to many.
She believes and teaches her students that it takes dedication, consistency, perseverance and lots of passion to achieve your goals in life.
EDUCATIONAL BACKGROUND
-- Masters of Arts in Music Therapy - 2000
-- Bachelors of Science in Music Therapy
AWARDS AND CERTIFICATES
-- Suffolk County Music Educators Association Inc - SCMEA
-- Town of Brookhaven Marion Anderson Award
-- NAACP Recognition Award
-- Certification of Merit Award For Outstanding Community Service
-- Suffolk County Executive Certificate of Appreciation For Volunteeer Youth Services
-- Certification of Recognition For Outstanding Achievements
-- New York State Assembly Certificate Of Merit Volunteer Award Recipient
-- ORFF Level One Completion
-- Certificate of Completion, Carnegie Hall Summer Music Educators Workshop